Iron Demon
From OniGalore
The Iron Demon is a boss character that was initially
supposed to appear in Oni, but was cut at pre-beta.
Please add references I may have missed.
geyser


Japanese for "Iron Demon" would be... KANA-ONI?
(building on the proverb ONI NI KANA-BÔ)
geyser

Or, more literally, TETSU-ONI (TETSU="iron")?
Iritscen

Or KÔKI (HAGANE-ONI, HAGANE="steel")?
Demos kratos
Official reference
Prom screenshots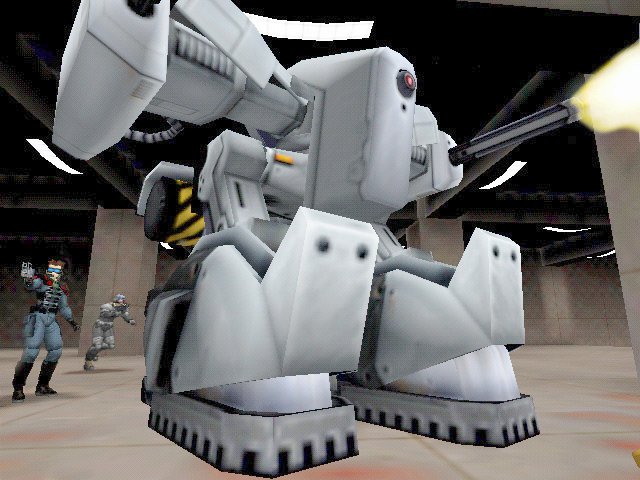 Were there more?
Prom trailer
In the June 1999 trailer the Iron Demon can be seen in two scenes, one of which :
seems to take place at the Regional State Building (CHAPTER 09 . TRUTH AND CONSEQUENCES) :
The other scene shows the walking animation in great detail. Will add it later.
Prom pictures
---
Fan content
3D model
Model and textures by SeventeenSeconds.
Used in Konoko Payne by Pierre.
Adding the download links soon...
Artwork